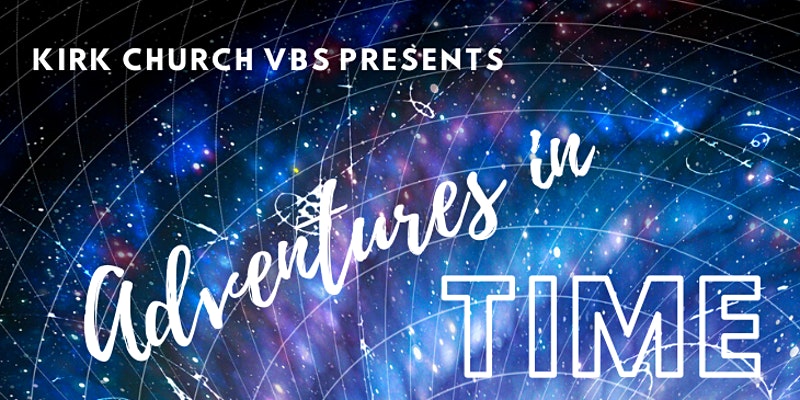 Kirk Church VBS "An Adventure in Time" Discover that Jesus is the same yesterday, today, and forever! Join us in person or online.
This year Kirk Church Vacation Bible School is available in person and virtually! Tuesday, July 21- Friday, July 24. 6:30-8:00pm. We are excited to present an original program that you won't find anywhere else. An Adventure in Time is a story of time travel focused on realizing that Jesus Christ is the same Yesterday, Today and Forever!
If you choose to participate virtually, we have created VBS take home kits that allow your child to expand on the lesson of the day. Our kits include easy to read lessons and activity pages, supplies and instruction on how to complete fun story related activities, video links to watch our crazy adventure, and a few special bonus items that you'll have to wait and see!
If you choose to bring your child we will follow all county and federal recommendations pertaining to health safety. The experience will be action packed and fun!